In February a group of new students rocked up to Dive HQ Wellington for the first day of the Diploma in Scuba Dive Instruction course. With little or no dive experience the group was excited to get into the water snorkelling and of course learning to scuba dive.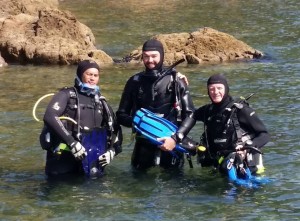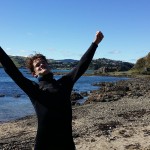 As a full time tertiary programme the boys had lots of theory and first aid sessions to complete as well as pool and sea dives as they gained their Advanced Open Water and Rescue Diver certifications and worked their way through to their first professional rating as a PADI Divemaster.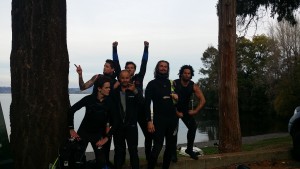 A trip to Taupo enabled the students to experience deep and drift dives along the Waikato River and learn how to plan and run a trip for other divers. This was a well deserved break in the Diploma program and they were able to join up with divers from around the country at TecFest. Here they got their first taste of the wider dive options available to them.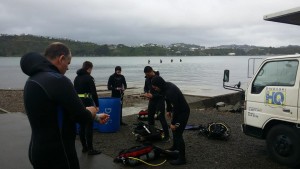 After dive master the focus of the course turned to gaining experience in a wider range of specialty dive areas and learning to teach with their first aid instructor courses.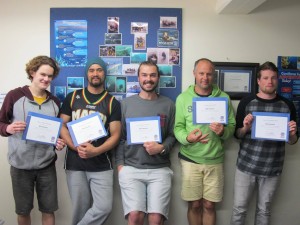 The last month was the most intense as they covered the PADI Instructor Development Course. They needed to recall all the skills and knowledge they had gained over the previous 9 months as they learnt how to teach others – in class, pool and in open water.
This week all their hard work paid off as they passed their PADI Instructor Examination and are now ready to start teaching a new generation of divers. We wish them all the best with their new career and look forward to diving with them in the future. IE 1 & 3
Claire Murphy
Training Manager Dive & Ski HQ 14 Waione St, Petone 04 5685028 www.diveski.co.nz