Christchurch is located on the east coast of New Zealand's South Island and is home to some excellent diving spots. Here are a few places where you can go diving from Christchurch:
1. Lyttelton Harbour and Harbour Heads: This can be a great spot close to Christchurch, when the visibility is good. It offers a variety of dive sites, including numerous wrecks and reefs. Some areas to check out are around Godley Head, Taylors Mistake, and either side of the Lyttelton Heads. You will need to check weather as visibility can be affected by the harbour.
2. Motunau is a small beach located about 80 km north of Christchurch. It is known for its beautiful beaches, rugged coastline, and excellent diving.
Once you navigate the Motunau bar, and making sure that you cross the bar approximately 1.5 hours before high tide and return 1.5 hours after high tide. You will find big reef structure to the North and South of Mounau.
The diving at Motunau is mainly focused on exploring the nearby reefs which can vary in depths from 10 to 35 metres offering unique underwater rock formations and diverse marine life like crayfish, Blue Cod, Octopus, and in the summer schools of King fish.
You will need to check your tides and it is best if you talk to the locals regarding the bar, as this can change over time.
3. Kaikoura is a coastal town located about 180 km north of Christchurch. It is famous for its marine life, including whales, dolphins, and seals. It is also a great place for diving with its unique underwater topography and abundant marine life. Since the Kaikoura earthquake there has been a lot of changes along the coast. But be assured that you will still be Impressed.
From the 15th of April till the 15th of June, you are allowed to catch Paua at a reduced catch limit. Please go HERE to find out details
Kaikoura is a year-round diving destination, with water temperatures ranging from 12-18°C. However, the best time to dive is during the summer months when the water is warmer, and visibility is usually better. You should not however rule out winter diving when you can enjoy excellent conditions between southerly fronts.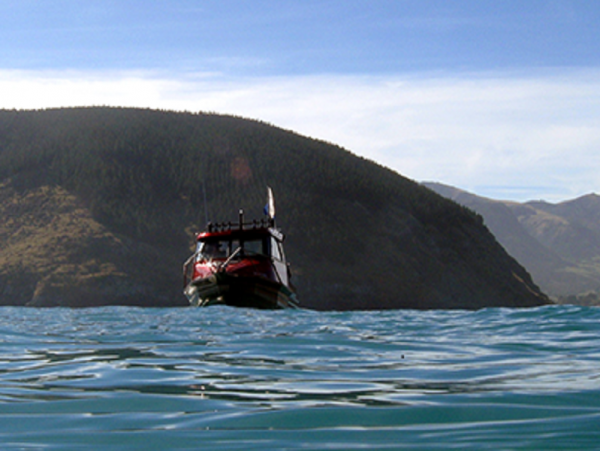 4. Banks Peninsula: The Banks Peninsula is a rugged peninsula located near Christchurch. It offers a variety of dive sites, including caves, pinnacles, and reefs. Some of the popular dive sites in Banks Peninsula include the Snuffle Nose, Whale Rock, Pigeon Bay and around the Akaroa heads.
Another popular dive site is the , which is located on the eastern side of the Banks Peninsula. It is home to an abundance of marine life, including octopus, crayfish, and a variety of fish species. The reserve is also home to a breeding colony of little penguins, which can be seen both in the water and on land.
Make sure to check with Dive HQ Christchurch for the best diving locations and any necessary knowledge before diving around Christchurch.