During 2019 I had the privilege of experiencing some amazing diving on the Great Barrier Reef. I spent six months diving at a few different outer reef locations, just off the coast of North Queensland. While diving there I saw a huge variety of underwater animals including several species of fish, turtles and even whales! The abundance of life on the Great Barrier is extraordinary, though the sheer size of the reef is incredible in itself.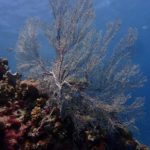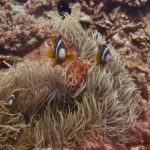 The Great Barrier reef is the largest coral reef system on Earth. It is not actually one single reef, but rather a collective formation of 2900 individual reefs. During my time in Australia I only dove on four of those individual reefs. To give you an idea of scale, the entirety of the Great Barrier covers an area of approximately 344,400 square kilometres. Spanning along the Queensland coastline for 2,300 kilometres.
Inhabiting the reef are more than 1,500 species of fish. Along with 30 recorded species of cetaceans, there are 17 species of sea snake and 6 species of sea turtle. Among the many other organisms, the reef is also home to many of the oceans endangered species.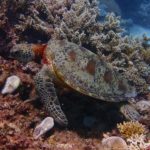 Due to my position as a diving instructor, I was able to stay in Australia and do hundreds of dives on the Great Barrier. My PADI training at Dive HQ Christchurch helped me to achieve such an epic opportunity. The Diploma in Professional Scuba Instruction provided me with the essential training I need to land a job with a predominant diving company.
I had such an amazing time diving on the Great Barrier Reef, I implore others to go experience it. But even though there is still a diverse range of life there, a lot of it is at risk. A number of factors such as climate change, pollution and over fishing are endangering the health of the reef. It is important to be cautious as possible when diving. With the right training and help of conservation efforts like project AWARE, we can help protect not only the Great Barrier but the whole Ocean.
Jonathan Awan