I knew I wanted to travel the World and in my early twenties I kept putting it off.  I pursed other things like a Masters degree in structural geology but I was never satisfied with the payoff.  I enjoyed the science and teaching students but the politics that comes with university research just never sat well with me so after submitting my masters and working odds and ends jobs, I set off to explore the world.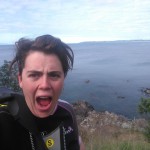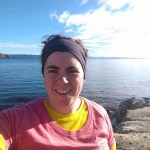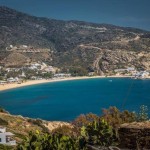 I spent 3 months travelling from Vancouver Canada to New York City entirely using public transport and staying on people's couches. I got an up close view of the the Grand Canyon and hung out with some giraffes in their house on a snowy day at Denver Zoo. I visited all three space shuttles (Satisfying the Space nerd in me) and stood at home plate at Bush Field in St Louis (Home of the St Louis Cardinals (baseball) my favourite team).  After completing this epic quest I headed to Europe for the holiday portion of my holiday, I backpacked through Prague and Budapest and caught the world's worst train to Greece (that's another story in itself).
At some point in early May 2015 I found my self stuck for a week on the Greek island of Ios.  Where the only activity open was the scuba shop. So I thought what the hell I'll give this a go. Wow did one small decision change my life. By the time I left Ios four days later I had already contacted the dive shop in my home town about signing up to there part time course. I signed up to the National Certificate in Foundation on a whim really as all I knew was every free day I had I wanted to dive, so for the next 5 months I completed my Open Water, Advanced Open Water and Rescue course. By December I had made my intentions clear that I wanted to pursue my Divemaster and Open water course.  From February to May the plan was I complete my Divemaster as well as the National Certificate in Leadership. Now that was the plan, a burst ear drum saw May push to June. Then a broken foot saw June push to September. At this point I had only one option walk away from my job and focus all my time on diving or push my instructor course to 2017. I quit my job and started diving 7 days a week so that I could get to sit my instructors exam. I pushed myself hard and got my 100 required dives a week and a half before my Instructors exam.
Once I finished I made one of the biggest decisions of my Life, I moved.  Dunedin was my home ( and I bleed Otago blue and gold) but I wanted to be a Dive instructor and with the support of my best friend I moved to Auckland. I started working at Dive HQ doing shop work or the polite term is "Tank Monkeying". I put in the hard yards and proved myself until I was offered the chance to take my first Open Water Course with Dive HQ Westhaven. I loved it. Teaching people to Dive fueled me. Now I teach the Recreational Course and in February I started teaching the Diploma. I always knew I wanted to teach and getting to Dive might just be the bonus on top.