It's a common debate among divers: to keep or not to keep a dive log. Do you log your dives? Why is (or isn't) logging dives important?
As a student diver logging dives was compulsory but for most recreational divers fail to log their dives at all, seeing it as an unnecessary chore and often give up maintaining their logbook.
However, logging dives has multiple benefits. It is a good habit worth continuing as you progress with your diving. If you're interested in becoming a Divemaster or Instructor then a logbook is essential.
Here are some of our top reasons to maintain your dive log.
Proof of Experience:
An up-to-date dive log is evidence of the type and frequency of your diving experience.
As a dive centre we like to get an understanding of your experience before you join us on a dive and a logbook can help provide this information. They can establish your experience level, the type, depth and duration of dives as well as the style of diving you prefer. Your logbook also shows when you were last in the water and if you may need a refresher course.
Some dives or trips may require a certain number of logged dives or experience in similar conditions. This can be especially important when diving in more challenging environments such as areas with low visibility, low temperatures or strong currents. Lack of proof doesn't always mean you cannot join the dive but can affect the way the dive is run, more detailed briefings, smaller groups or even a private guide may be required.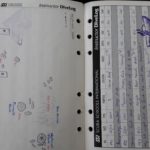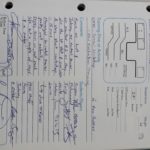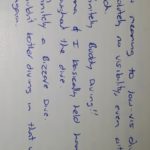 If you intend to pursue further levels in diving, including the Self-reliant Diver Specialty Course or professional ratings such as Divemaster or Instructor, you will need to have evidence of a certain number of logged dives.
Remembering Equipment and Weighting:
During your open water training, you learnt how make sure your equipment fits correctly. As a certified diver, we expect you to know your sizes and how much weight you need. Recording this information in your logbook is the easiest way to remember.
This can be especially true when diving with different gear (ie: wetsuit thicknesses) in different environments (ie: freshwater vs saltwater). Your logbook is a great place to record these details and if you have your own equipment you can also use your logbook to record serial numbers and when servicing is due.
A Dive Journal:
You can record specific memories of your diving adventures. Most divers record their favourite marine-life sightings, listing where and when they saw animals for the first time. We also record our dive buddies, special points of interest, dive site specifics – depth, time, temperature, visibility and bearings…and other unique experiences – check out my first drift dive along the Waikato River (and it's thankfully unusual sighting) at the end of this blog.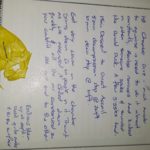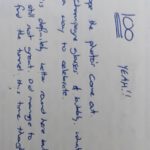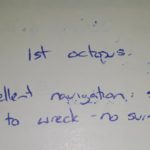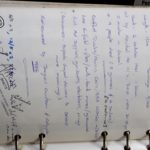 You may like to record various milestones such as your 100th dive, your first 24 hours underwater, or, if you are like me, the number of dives at a favourite site.
Giving a briefing at Owhiro Bay here in Wellington I mentioned that I had dived this site 100's of times since I learnt to dive here and that it was still my favourite local site. 1 of my divers challenged this which sent me back to my logbooks to discover I had only dived Owhiro Bay 197 times to date. So we planned another dive day and with 199 logged divers we headed back for a club dive with cake! I can now truly say I have dived this site 100.s of times and have the proof too.
A Development Tool:
The key to becoming a good diver is realising that your development never stops. Many divers slip into a routine of dive behaviour and interaction, doing things as they've always done. Effectively using your dive logs allows you to record how your dive went, seek feedback and remind you to act on the advice received.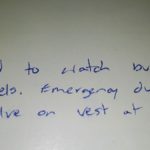 As a Divemaster or beyond, your logbook can be a goldmine of information. Record key details of the dive and the procedures followed. After the dive, sketch a map of the dive site noting your route, depth, turn points, entry/exit points and any other points of interest. Here in New Zealand all dive professionals must legally record the commercial dives they complete to maintain their Worksafe Certificate of Competence.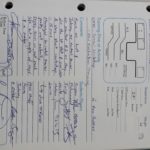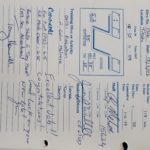 Digital Logbooks:
We longer need to write out our dive logs on paper. Many dive computers allow us to connect and download dive data. As a diver this enables us to analyse the dive profile in detail.
Good practice:
Your logbook is much more than a means to count dive numbers. It's a record of your experience and a diary of memories. It's a training aid and a tool to help plan and prepare for future dives. If you can get in the habit of completing your logbook to its full potential it will help you to grow as a diver and have a richer and more rewarding dive experience.
You just may need a separate bookshelf to hold them all 😊
Claire – Dive HQ Wellington
(Taupo Dive)