Since the start of the diving season last year, I've been scouring the coasts of the upper South Island from Wainui to Waikawa, chasing down all the elite table species. From Butters, Moki and Kahawai to the more elusive Kingfish, I've hunted through crooks, crags, rocks and reefs to get my hands on the very best New Zealand has to offer.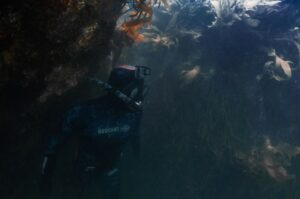 Starting my hunting close to home armed with a trusty Beuchat Marlin Evil, I went after the local species, while also pushing the limits of my depth and bottom time. Both north and south of the peninsula provide dive sites that rival the very best, the trick is to get there when the visibility is cooperative! Banks Peninsula is renowned for its sizable crayfish population, making it easy to head out with, or without a speargun.
Heading further north you arrive at beautiful Kaikoura, all sides of the peninsula provide awesome conditions for spearos, but it's down the eastern side where it really comes into its own. Time your journey correctly and you'll be greeted with seals, and dolphins, which tends to mean lots of fish!
I've found Kaikoura to be an excellent place to take beginners, getting used to the water as well as being able to shoot fish in shallow areas is a great confidence builder. The usual suspects are Moki, Butterfish and the occasional Blue Cod, however there's bound to be a twist around every corner when diving the coastal areas…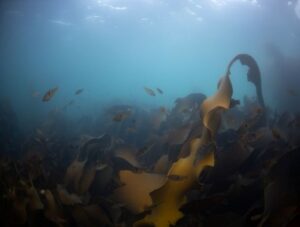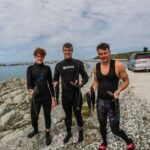 My final excursion took me to the tip of the South island, diving the Sounds. Despite having my fresh Rob Allan Roller ready to go, it didn't take us long to find that aside from a few reputable spots, the Queen Charlotte Sounds were best left to the anglers, with some decent Blue Cod, Rig and other sand foraging species being pulled up.
Heading further west to the Pelorus tends to grant much greater fortunes when looking for some of the more elite targets; Kingfish, Snapper, and Johnnies among them.
Now the season is coming to a close, and the fish are hiding their heads, we'll have plenty of time to grind our spears, rig our lines, pimp out the boat, and prepare ourselves for what lies ahead.
Photos : dbunderwater