Our team at Dive HQ New Zealand have compiled a list of our most frequently asked questions about scuba diving. Hopefully you will find at least one that is relevant for you and if you need more information just ask your local Dive HQ store.
1. How to get started with scuba diving and what training/certification is required?
You can start with a try dive or PADI Discover Scuba Diving experience which is a one of dive to see if you enjoy scuba diving. We are sure you will so the next step is to complete the PADI Open Water Diver Course and gain your dive certification so you can dive with a buddy anywhere around New Zealand and the world!
Expect to complete your dive theory online, learn your diving skills in the pool and then complete 4 open water dives at a local dive.
Contact your local Dive HQ for more details and a schedule for your course.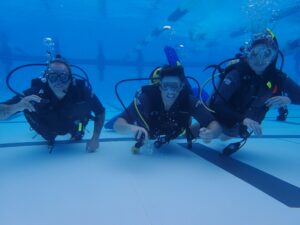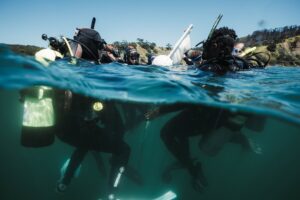 2. What equipment is necessary for scuba diving and how to choose the right gear?
Scuba diving is an equipment intensive sport; we are not designed to breathe underwater. There is a wide range of gear available so we recommend coming instore and chatting with our staff about what type of diving you want to do and where you will be diving so we can suggest the best scuba equipment for your needs. Your first purchase will most likely be a mask & snorkel as getting the right fit makes all the difference for your dives. To stay safe, consider your own dive computer so you understand & can follow the information it is providing. Some smaller resorts in the islands still do not have computers as standard on their rental equipment.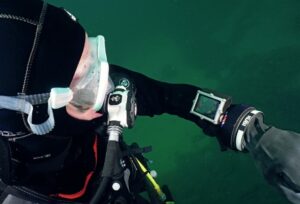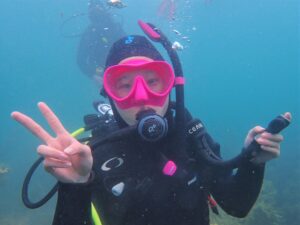 3. What safety measures are involved in scuba diving and how do we handle emergency situations?
As a PADI Open Water Diver you will be taught skills that will allow you to handle some common emergency situations and how to avoid them. On club dives we give our divers site and safety briefings so that you are aware of the hazards and how to handle them, you may also have a dive guide with you underwater. Once you have gained some dive experience you may start outside of supervised club activities, we recommend the PADI Rescue Diver Course to gain additional skills and knowledge so you can handle a wider range of dive emergencies.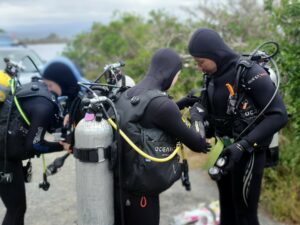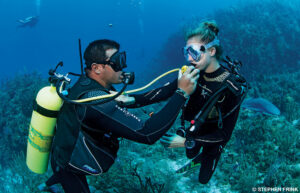 4. Where are the best diving spots around the world and what are the conditions like in each location?
Tough question! Everyone has their own opinion on the best diving spots, and this does depend on your interests and what type of diving you enjoy. We are lucky here to have some world class diving. The Poor Knights Islands out of Whangarei are world renowned reefs and rated by Jacques Cousteau in his top 10. If you enjoy wreck and technical diving, then you can't beat the Russian cruise line the Mikhail Lermontov that sunk in the Marlborough Sounds.
Wherever you decide to go you will have a memorable diving experience but to make sure it is a good one ask for recommendations from local divers, your friendly Dive HQ staff, dive travel agents and read the reviews for the dive operator.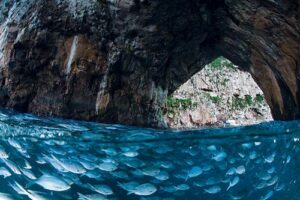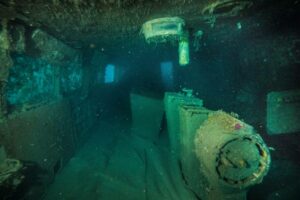 5. How do I improve my diving skills and techniques, such as buoyancy control and underwater navigation?
Time – the only way to truly improve these skills is by practicing and spending time underwater. To avoid learning by making mistakes the PADI Advanced Open Water Diver Course and the related dive specialties can provide the tips and tricks you need to get started. Do not be afraid to ask your buddy to spend 5 minutes practicing a skill during your fun dives – they may get something out of it to!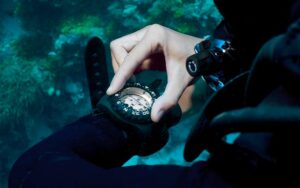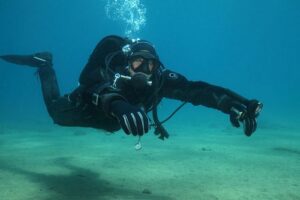 We hope you found some helpful answers and for more information or to ask another question
just ask us and we can add the answer to Part 2.