Fiordland?
I thought it would be cold, difficult to organise and expensive!
Turns out I was wrong on all 3 counts when we finally headed to the deep south earlier this
year with Dive Club Wellington.
1. The temperature while not exactly tropical was very similar to Wellington over
summer. We were there in March and the dives ranged from 14-17 degrees
depending on our depth and position within the sounds.
There hadn't been a lot of rainfall so the chilly freshwater layer did not have much of
an impact this time round as it was only the top few metres affected. However on
deeper dives 25-40m we would always expect the water to be a tad chilly – 14
degrees was pleasant.
While most of the group were diving in their drysuits the hardcore team of four were
happy in their wetsuits.
2. While there may have been several phone calls with Richard and Mandy from
Fiordland Expeditions the actual organisation of the trip was easy as once the dates
have been finalised and the drinks ordered they organised everything from the
pickups, the helicopter ride in and of course the food and diving onboard Tutuko II.
They also helped organise the transfers from Queenstown and back.
We let our divers organise their own flights and several took advantage of this to
explore further around Queenstown and surrounds before returning home.
3. Expensive? Yes it is compared to other dive trips around NZ but you can't compare
the experience of diving in Fiordland to anywhere else.
We started our trip with a helicopter flight in to Dusky Sound and spent the next 4
days diving and eating! There was a good range of dives with walls, gardens and
even a wreck – the Waikare. We saw plenty of Black Coral (which is white btw) with
plenty of brittle stars entwined in their branches. We were also lucky enough to see
sharks, sea pens, stingrays and dive with seals. Our final day was a drive over the
Wilmot Pass and a ferry ride across Lake Manapori before arriving back in Te Anau
with time to explore before heading home again.
Our dive club had so much fun exploring such a unique part of New Zealand, above and
below water that we are heading back in 2022 – twice! With trips in January and February
you are welcome to join us and tick this trip off your bucket list (if it's not on there it really
should be!)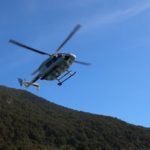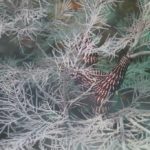 Claire
Dive HQ