The Feeling of flying effortlessly through the air is a fantasy some people could only wish for in their wildest dreams, but there is a beautifully kept secret by New Zealand and its diving community where this wonderful sensation can be achieved, and that is the drift dive in the Waikato river in central north island New Zealand.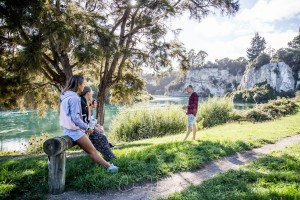 I have had the privilege to dive this amazing site with even more amazing people. Our adventure began at Cherry Island where we entered the beautifully clear waters of the Waikato river. We all descended with a steady flow of water pushing us from behind, nothing can describe the feeling of drifting through a river over ever changing terrain and koura playing around the rocks. This was an experience I will never forget, I only wish we could have soared through the river longer.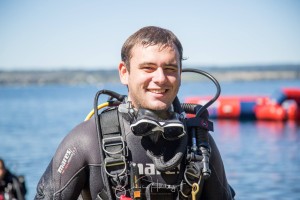 "The lure of the deep" is a term most divers are familiar with, it is the curiosity and fascination with the unknown, unexplored parts of waters around the world that drive us to dive deep. Lake Taupo is one such place where it is easy to be lured in by the depths. Lake Taupo offered us decent visibility, enough to truly appreciate its tranquility and beauty with wildlife to match.
Koura could be seen wherever we went along with the odd rainbow trout staying just within visibility. This was an amazing dive and I would recommend it to anyone wanting to spot some beautiful wildlife and appreciate "the lure of the deep".
From Dive HQ Albany