We arrived at the dive site, Batu Bolong which above the water just looks like a pile of rocks coming out of the water.  Under water it is the best dive I have done so far.  Batu Bolong is in Komodo National Park.  It is an UNESCO World Heritage Site.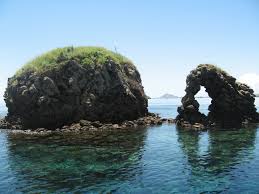 We were told we could only dive this site at certain times because of strong currents.  We entered the water and headed to the left side of the rocks. We were to descend down the chimney which was a small canyon between the rocks.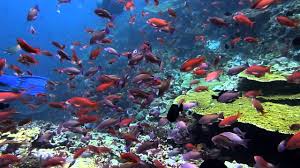 As soon as we started down I knew this was going to be an amazing dive.  When we got to the bottom of the chimney there were two reef sharks just cruising around.  We then headed left at about 30 m.  There were so many fish it felt like you had to push them out of the way to swim through.  We were to swim as far as we could along the face of the rock until the current was too strong then we would turn around and go back at a higher level.   You notice the current when you are diving, and need to make sure your turn around when you feel it pulling you, so not to end up in a whirl-pool which have up-currents and down-currents!  If you got stuck in a current you really could end up miles away. Therefore I would recommend this site for advanced divers only.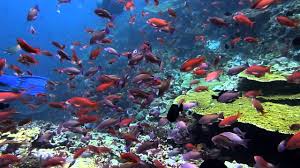 We saw sea snakes, nude-branch, more sharks, trevally, giant travelly, bumped parrot fish and thousands more.  We continued up and I didn't want the dive to end. The colours were incredible, so bright with so much life, from tiny fish to huge fish …including sharks.  It was amazing and I'm still buzzing from it, I just want to go back and dive every site in the area.
With dive sites like these awaiting you on your travels, I would recommend doing at least your Advanced Dive Course, so that you can go and appreciate the amazing underwater world safely.
Call Dive HQ Christchurch to find out when your next course is.
Mel Alps
Dive Instructor Dive HQ Christchurch