If your news feed is anything like mine you will be seeing daily posts about the harmful effects of plastic on our oceans, our fish and even ourselves. While there are plenty of great organisations highlighting the issues and offering solutions the plastic problem can sometimes seem overwhelming but there are small steps we can take to make a difference from not purchasing plastics to removing it from our favourite dive sites.
Project AWARE was initiated by the diving community in the late 80's and was registered as a non-profit organisation in 1992. Since then over 150,000 conservation activities have occurred in over 70 countries around the world and over 1 Million pieces of marine debris have been removed from our oceans.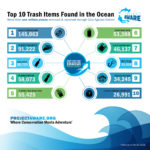 Project Aware launched the first underwater debris data collection program, Dive Against Debris in 2011 and since then over 50,000 divers have participated in an underwater clean up and logged their data. Dive Against Debris aims to improve our ocean ecosystems with volunteer efforts and by providing information about underwater debris, creating a global database to help inform policy change.
The tagline 'Making Every Dive Count' is where we come in. 
As divers we are out exploring our favourite dive sites on a regular basis and we see the issues of marine debris first hand. If you see debris what do you do? Close your eyes as you swim past or pick it up and put in your pocket or catchbag or if you are like me swim around until the end of the dive with a handful of rubbish!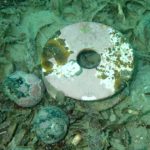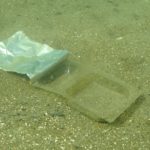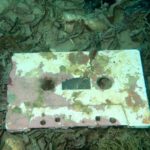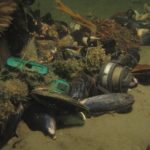 Then what – put it in the bin and forget about it?
The PADI Dive Against Debris Specialty plans to change that and encourages divers to register every dive and record what debris was collected – even if nothing was! Imagine that – completing a dive and seeing no marine debris! During the specialty you will learn about the local impacts of marine debris and how to organise an underwater clean up event with your buddy or think BIG and organise one with your local dive club. There are some safety concerns to consider such as the local environment especially around wharves, visibility drops to nothing when collecting items from silt. The debris itself can be extremely hazardous with sharp objects like broken glass, heavy objects like shopping trolleys and tyres or they are entanglement hazards such as fishing line. You will also need to organise collection and disposal of the debris but we have found local councils very supportive of our cleanup efforts.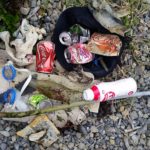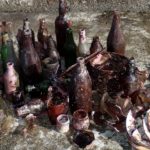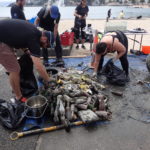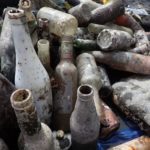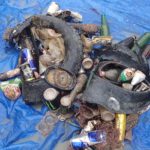 The hard work kicks in after the dive, especially if you have lots of divers collecting lots of debris. The focus of the Dive Against Debris Specialty is sorting, counting and reporting data
– but many hands make light work and once the debris is organised reporting is made easy with the Dive Against Debris App.
Our last clean up has just been approved as 4 divers headed out as part of World Oceans Day and collected 8 pieces of Debris. A surprising but pleasing result for this site.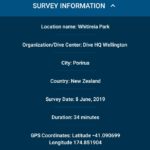 As you start reporting more dives you can also review your stats on the app and aim for the next target – for us that will be our 40th Dive Against Debris Clean Up!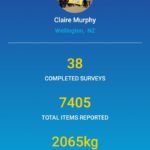 If you want to make your dives count ask the team at Dive HQ about the PADI Dive Against Debris Specialty and make a difference today!