At around 5pm on the 6 th of February in 1986 alarms sounded to let the passengers and crew know it was time to evacuate the MS Mikhail Lermontov. For 34 years
this incredible cruise ship has been resting at the bottom of Port Gore in the Marlborough Sounds, and has become one of best (if not THE best) wreck in New Zealand to complete wreck training on. We took a group of keen new wreck divers down to complete their PADI Wreck Diver Specialty in late January.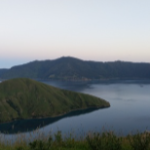 The Mikhail Lermontov is 176m passenger liner which now sits in on its side in 38m of water. This colossal ship straight out of the USSR met its demise at the hands of Cpt. Don Jamison, a New Zealand pilot (pilots aren't just for planes) who was tasked with steering the ship through the Marlborough sounds. The Mikhail Lermontov struck a reef at the top of Point Jackson as Cpt. Don Jamison took the ship through a narrow pass. This was the beginning of a new life for the Lermontov, just 5 hours after striking the reef the once glorious cruise ship had become and incredible wreck for divers.
I'm often asked what makes this wreck so incredible for a diver, and for me it boils down to variety.  Whether you're an absolute beginner or a vastly experienced tech diver, there is no end of fascinating dives to do for every level of diver. This variety of diving is also what makes it such an excellent training ground and why I decided to run the PADI Wreck Diver Specialty down there in January. The Lermontov is a "real" wreck opposed to something like the F69 which was purpose sunk. This means the Lermontov has real risks and potential hazards that divers in training have to be constantly aware of. Things like unstable structure, dangling ropes and wire, and at times potentially difficult to reach exits mean that during training divers are being exposed to genuine risk which goes a very long how in how you conduct a dive. With risk often comes reward and there is no shortage of reward on the Lermontov. There are huge open rooms with plenty of space to move around in, crystal clear visibility inside the wreck and a few artefacts from its previous life lining the hall ways. There are so many different areas at different depths and different skill levels I think this wreck is absolutely perfect for training.
The group of divers I took down to complete the PADI Wreck Diver Specialty were all reasonably experienced. Everyone had between 50 and 100 dives under their belt and plenty of experience diving in low visibility. Over two and a half days I challenged the divers to expand their perception of what's going on in the water and push their skills to the limit. The PADI Wreck Specialty is split into 4 dives, each dive with a different focus or goal on what the divers need to work on.
Dive one is about getting your bearings on the wreck. This is a typical practice for any serious wreck diver, to orientate themselves to the wreck and check out what path they may take on the next dive as well as make sure all their equipment is good to go.  Dive two is much more focused on identifying potential hazards. Divers have to map a particular area of the wreck and include potential hazards, penetration points and approximate size. One the advantages of doing training on the Lermontov are that we have accesses to very detailed ship plans.  Using these plans we can easily identify what path we would like to take through the wreck.
Dive three is where this starts to get challenging and we practice using a penetration reel. As soon as any diver introduces line into the water there is a risk of entanglement so to help minimized this divers first practice using the reel on dry land before we practice on the exterior of the ship. I know
running a reel sound pretty straight forward but there is a lot to get to grips with. First of all divers need to be able to tie very secure but very small knots in thick gloves. There are three main knots we practice: Primary tie off, which is made outside of the wreck, secondary tie off which is done immediately inside the wreck, and then series of wraps to keep the line taught as dives traverse to interior. Each diver practices running the reel in and out while their buddy helps with knots and
illuminates what the diver with the reel is doing.
Dive four – now it's time to put it all the divers have learnt into practice and conduct a penetration into the wreck. Divers use the map and the plan they made in Dive two to help get them started and then run the reel through the area. A lot people find this to be one of the most rewarding dives they have done through all their training to date. After spending three dives teetering on the outside of a wreck getting the chance to finally push inside can be hard to describe. Divers often find they are they are cautiously stressed, nervous and excited all at the same time. Finally all of the risks that they have been learning about become real to them, but so does the reward. Nothing quite beats the gloomy soft light of being inside a wreck. As divers run their reel through and they see the once glorious rooms and fixtures all they have been working towards start to pay off.
Our group of divers did a fantastic job on this course. No one found it easy but still well within their skill level. With each successful dive I could see the gears turning in their head, "well, we won't do it like that again." or "thank god I had a buddy to help me." But the overwhelming response to every dive was "That was fantastic" The PADI Wreck Diver Specialty does a great job in broadening your sphere of perception in the water. All of a sudden divers come out of this course looking at everything in the water thinking how that will affect their dive. This group of divers were no different and I'm sure they will be itching to get back to the Mikhail Lermontov for round two in October this year.