The conditions over the weekend were perfect for a 'Tea Party', inside in the warm with good people and of course good food. Thank you to all who bought cakes and scones along, we are going to have to do lots more diving to work off that last piece of cake or cream covered scone.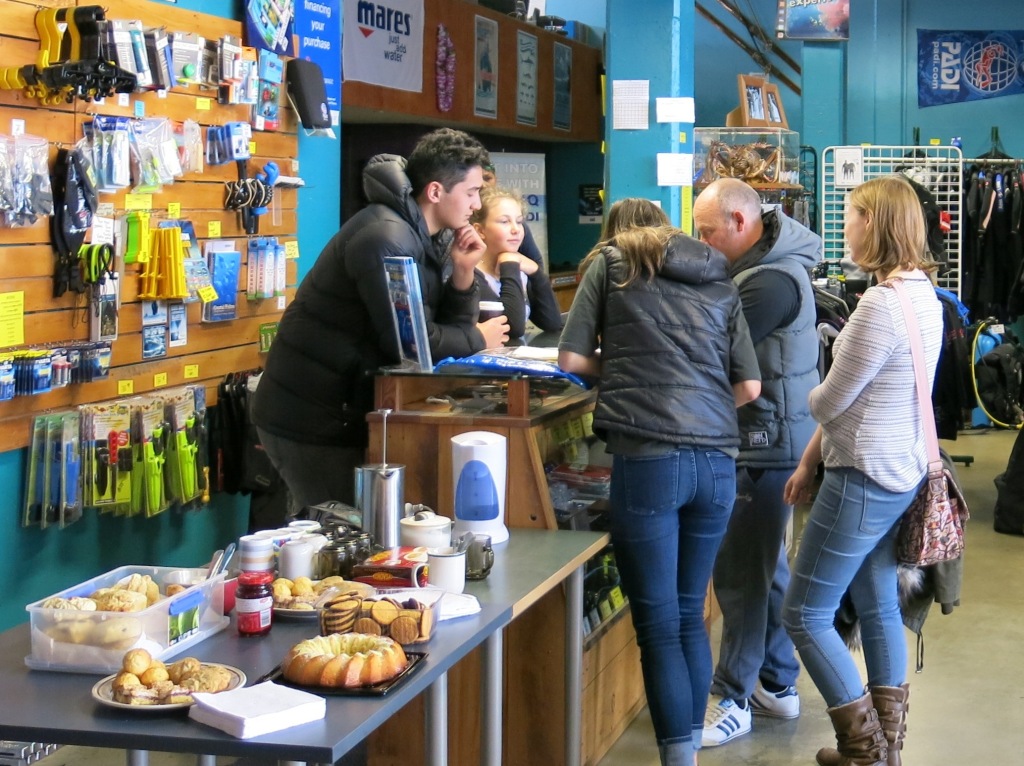 Fun was had meeting the new instructors, making new dive buddies learning more about the courses out there and different types of diving.
As part of the meet and greet the newbie's were given a timed test. First to set up scuba gear blindfolded, this was to prove that they know what they were doing under very stressful conditions (being watched by everyone).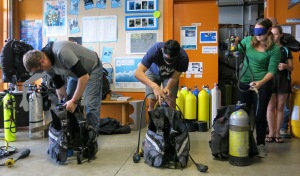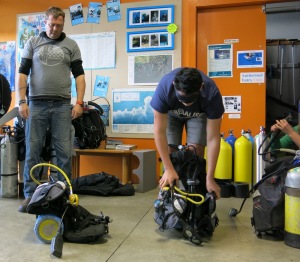 Thank you all for coming we hope you had fun and a laugh (at the newbie's). IF you would like to see the newbie's in really action and a bit less pressure remember we are out most weekends. Give us a ring or drop by (the jug doesn't take long for a cuppa) and we will get you out and about.
Written by Dive HQ Petone